Thank you so much to the wonderful Kay Wisteria for this nomination—you're honestly the sweetest. Everyone should go follow her blog for equally wonderful content!
Rules
Thank the blogger who nominated you and link back to their blog. (Thank you again, Kay!)
Answer the 11 questions the blogger asked you.
Nominate 11 new blogs to receive the award and write them 11 new questions.
List the rules and display the Sunshine Blogger Award logo in your post and/or in your blog.
Questions
1. OTPs?
I have so many! To save you guys from a long list of random names, I'm going to go with Mr. Darcy and Elizabeth Bennet from Pride and Prejudice.
2. Favorite author?
J.K. Rowling!
3. Favorite classic?
Pride and Prejudice (as you could probably tell from the OTP answer, haha).
4. All-time favorite book?
The Harry Potter series! More specifically, Harry Potter and the Philosopher's Stone, seeing as that was the first book to set the rest in motion.
5. Favorite place to read?
Anywhere with a comfy chair I can lounge in. Preferably with snacks nearby as well!
6. Favorite Disney movie?
Cinderella! For nostalgic reasons. (Aka my childhood.)
7. Book character you relate to the most?
This is a tough one. I'm going to say Aza Holmes from Turtles All the Way Down. Not so much the "tracking down a billionaire for a hundred thousand dollars" but the "antsy and anxious, but awesome life" thing going on.
8. Favorite book-to-movie adaptation?
I'll be honest, I haven't seen many books-to-movies (or I've seen the movie, but haven't read the book please don't pelt me with chocolates) so I'm going to go with Harry Potter again, yes.
9. Some book boyfriends?
Eek, is it bad that I can't think of any?
10. Book villain you would be BFFs with?
WARNING: Spoilers ahead for Divergent!
If I had to be friends with a book villain, I'd pick Jeanine Matthews from Divergent. Aside from all the not-so-kind murder sprees she tends to go on, the serums themselves are quite interesting.
11. Favorite book with a pink cover?
As a kid, I really enjoyed the Rainbow Magic series, and one of the books, Pearl the Cloud Fairy, has a pink cover (I'm going to count that, haha).
Nominations
Lola (Hit or Miss Books)
Chizurue
The Orangutan Librarian
Dorine (Lost in My Paper World)
Norrie (Reading Under the Blankie)
Analee (Book Snacks)
If you're reading this and this tag sounds like something you want to do, consider yourself nominated! For those who I've tagged—feel free to not do this tag if you don't want to.
And now moving on to questions… (which may appear to be totally random!)
Questions
1. Which blogs/people inspire you the most?
2. What is your all-time favourite book?
3. Who is your favourite character?
4. What is your favourite genre?
5. What is your favourite book-to-movie adaptation?
6. Who are some of your favourite authors?
7. What is one book that has a cover you adore?
8. If you could live in any novel, which one would it be?
9. If you could hang out with any character for a day, who would it be?
10. What is the first book (in your recollection) that you read?
11. What are the top five items on your bucket list?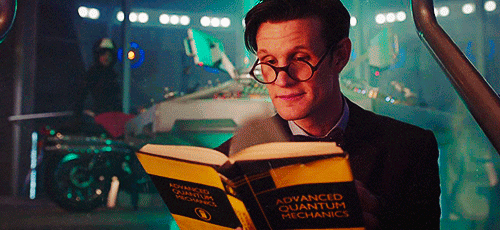 Enjoy!